INVESTMENT PROGRAM
Rewards in different ways
Locally 'Quickergroup' will offer premium data storage on its servers, for small, medium and large enterprises. Strategically placed in locations around the world, its proximity makes us an ideal data storage service. It will provide much needed workspace for developers, software independents and companies that require cloud based servers, offering the smaller but important businesses a viable option to move to the city. Other benefits to small independent businesses will see a reduction in the need to invest in assets like workstations and servers instead; offering a virtual environment where a company only needs a PC with a powerful internet connection to access all programs. For example; current negotiations with British councils have sparked interests in our proposed plans, which offer to increase the workforce within the area. Bringing much needed revenue to local businesses for which consumable outlets like fast food and restaurants will benefit.
How will Vietnam communities benefit?
Benefits paid to local community and business support, will take a different form from Quickergroup. Given Vietnams developing needs, support will come using numerous methods, where rural businesses will be given priority. By supporting businesses, we hope to create stability and growth, resulting in job creation thus benefiting the community. Vietnam is set to become a new manufacturing hub to the west, it is important to protect the supply chain and encourage growth. Therefore we will look to fund:
Food production is vital to sustained growth, we will maximize the full potential of the land and create new programs to help educate farmers, motivate and increase output. To achieve this, we will look to provide vital machinery to farmers, using a central depot, machinery deployment system based on crop harvesting and ground preparation timetables. This will include food production centres targeting wine, coffee, rice and the raw ingredients for preparation into ready meals.
The deployment centre will double up as a logistical collection centre, to assist with transportation of crops to main collection points in Vietnam.
Using computer technology, we can look to incorporate technologies to educate farmers and ensure high yield practices to meet quotas for growing demand.
Fishing villages will be educated on sustainable fishing techniques, using nets that allow young fish to slip through. Replenishing fresh water fish stock levels using fish farms to support local businesses.
Tooling is vital to manufacturing, supplying the latest tools to help in the production of goods for export. The importance of tooling cannot be quantified, it can only happen. By supplying the latest labor saving machines, together we'll reduce production times, costs and waste.
Water purification provides a cleaner environment to rural parts of Vietnam. Quickergroup will initiate an education program to provide greater knowledge of the need to purify water. The result will see a drop in the number of water related illnesses, which will see a reduced dependence on the local health system.
A healthy community will mean a stronger workforce. Using all means at our disposal Quickergroup will look to inoculate entire communities against diseases like flu, Hepatitis A & B, Polio and Tetanus. By providing this, we hope to reduce sickness in the community and expand on working hours to become standard working weeks where 40 hours is normal.
With any community and business based project, infrastructure has historically been the focal point of any successful enterprise. The simple rule of road, rail, air and sea apply, when one area is missing Quickergroup will look to provide strengthen remaining areas. For example, rural Vietnam may not enjoy a sea port but it can look to roads to help transport products and raw materials in and out of the area. Quickergroup will turn to new technologies to provide stronger and safer roads that are lit by solar and/or wind powered street lighting.
Renewable energies will bring much needed support to communities, cut off from mainstream electrical supply. Turning to solar power and wind turbines, we acknowledge the need for stable energy supplies to aid and improve manufacturing and boost output. For some companies, this could offer the ability to go to a 24 hour operation without worrying about electrical power cuts. When a company requires more electricity, then Quickergroup will work with local authorities to provide backup fossil fueled generators as a form of redundancy.
As previously discussed, computer technology will fundamentally be at the core of everything businesses, farms and communities do. Telecommunications will be improved, providing rural businesses with a communication lifeline both online and through mobiles. It can also allow computer communications to look to satellite images of crops and land behavior during rainy season(s).
Escapism is at the top of any holiday makers dream, with the incredible history of Vietnam, Quickergroup will offer more in the way of website management, marketing and promotion of local tourism. Not everyone wants to see buildings or historical sites, many choose to relax and escape busy lifestyles. So through tourism, we can assist in providing much needed alternative revenue streams to local businesses and communities; resulting in job creation in the leisure sector.
Equally as important is the subject of 'Green Ergonomics'. As a company working to support locally, it is paramount that all of the above does not interfere or disrupt nature. Through education programs working with international independent agencies, we hope to create a sustainable business model that will conserve, preserve and even restore nature. While Vietnam is untainted by outside influences, Quickergroup will NOT allow companies to be listed, who breach environment policies designed to protect. Using government, local and national resources, we will enforce strict policies through education, with a view to becoming a role model to new businesses and saving Vietnam's fragile environments.
How will UK communities benefit?
Benefits to the community will unfold as more businesses relocate to the area, in order to have faster response times when connected to our data storage services. This will bring business investment in time, funding and skilled manpower. As Quickergroup gathers momentum, the projected turnover and profit will allow investment programs into the local community to commence. These funds will be held by local council, with joint decision making between council and business representatives, to decide the best use of funds that benefit both businesses and the community.
Here is a list of benefits:
Relocation of technical businesses, for example: software development, design studios, data management, web deployment agencies, media centres and digital media related services.
With business relocation, comes workforce migration.
Workforce will require services with increased need for food outlets: restaurants, café's, bistros, wine bars, market stalls and coffee shops. Many offices may look to close existing staff cafeterias, choosing to open up office space instead. Essential services will include the Post Office and food suppliers like bakeries, supermarkets and convenience stores, plus a need for certain non-essential businesses that include hairdressers and dry cleaners. All of these businesses will benefit from an increased workforce.
Funding from Quickergroup to further implement new strategies, technological development and workforce training which will work in conjunction with local schools and colleges.
Quickergroup subject to demand would actively encourage the arts, which will include digital film services, recording studios, theatre and cultural centres. To promote classic music using charity organisations: Philharmonia Orchestra based at the Royal Festival Hall.
Because we have entered an era of international trade with ASEAN provinces starting with Vietnam, we fully understand many far-eastern businesses previously trading in Soho, Gerrard Street, London have been displaced by increasing rents. Therefore we would look to relocate this vital community to a diversified borough of London, introducing and merging international trade for which this vital community has displayed a talent; time and time again. Adding more cultures to the mix, to develop an international centre for trade and commerce unrivalled by any other borough, that's within easy reach of central London by over ground, underground, bus or even the river. No longer 'Chinatown' but aptly renamed 'Asia City', an announcement in June 2020 by the UK government relaxed immigration for all qualifying Hong Kong residents. This potentially opens the doors to an estimated 2.9 million additional Asians, looking for a community to call home.
Register your Vietnamese Business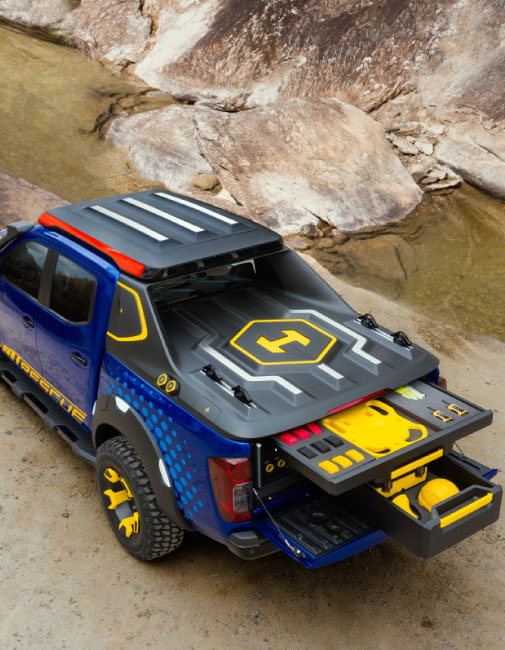 WHERE TO BEGIN
With A Blank Canvas